FAQs
How extensive is the restoration process?
We go through great lengths to ensure that our reconditioning process preserves the integrity and originality of each and every cooker we restore. The refurbishment is extensive both inside and out.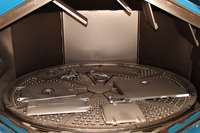 A pre-loved range cooker enters at the beginning of the reconditioning process.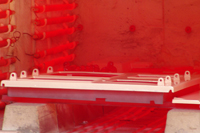 The range is stripped and all perished or damaged parts are carefully disposed of.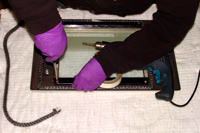 The remaining cast iron and steel parts are sent to our shot blasters for deep cleaning or to remove old enamel.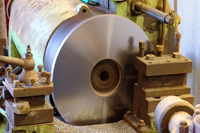 The cast iron panels are sent to our enamelling plant for a fresh coat of vitreous enamel. This will entail a base coat and then four top coats of coloured enamel baked-on at around 850°C.
New steel panels are manufactured in our engineering plant and sent to our spray painting shop where they are coated with high-quality automotive paints specially formulated to match our enamel colours.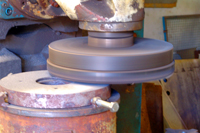 New replacement parts such as boilers, burners, fire bricks, internal liners, lid cords, grills, chrome towel rail and grates are fitted and all internal seams and joints are newly resealed with fire cement throughout.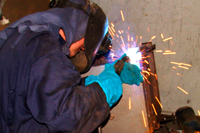 Machining of the simmer and boiling plates is carried out in our engineering shop. New insulation, handles and gauges will be added to that list and all parts are then sent to our highly trained craftsmen for final assembly.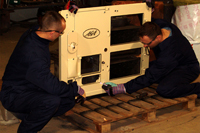 After the final inspection and quality checks have been performed, the cooker is ready for installation.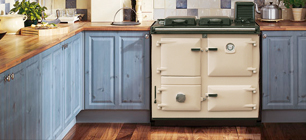 Product Range
Times change but our basic needs remain the same. Those cherished comforts are as relevant in today's hectic family life as they were in more simple times and the classic, graceful designs are as desirable today as they ever were.