The Salamander Hobbit Stove
Only 302mm wide, 272mm deep and 465mm high, the Hobbit stove can fit in small fireplaces, huts, boats, sleepouts, small batch, buses, motorhomes, tiny homes ... indeed any situation where space is at a premium. Tested to New Zealand Standards.
Features
Heat output 5kW
Efficiency 74.7%
Top or Rear Flue Exit
Flue outlet 100mm (4″)
Distance from rear of stove to centre of top exit flue 115mm
Distance from floor to centre of rear flue exit 373mm
Height 460mm
Width 302mm
Depth 272mm
Max log size (Will take a larger log but this is the optimum size for stacking) 200mm (8″)
Window Dimensions 180mm x 155mm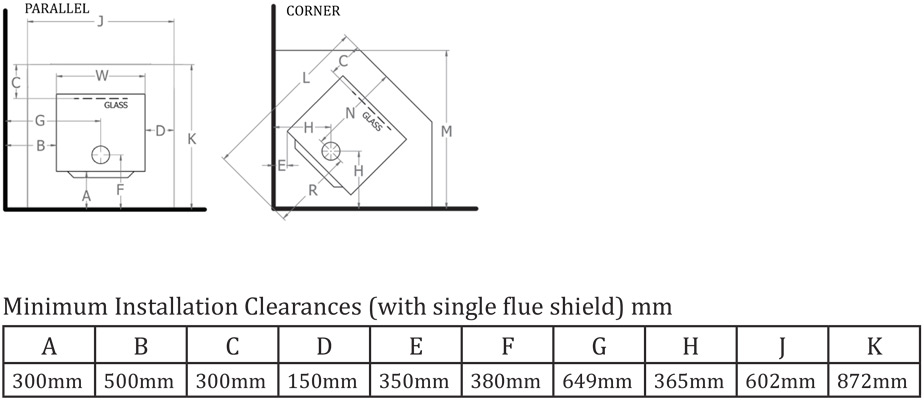 We offer a full installation service; however the price may vary depending on any additional preparation work required such as for the chimney or plumbing.
Due to the nature of the casting process all dimensions are subject to slight +/- variations.