Stanley
A true Irish favourite, produced in Waterford from the 1940's right up to the present day. Stanley ranges are designed to be practical, durable and versatile in order to meet the rigours of country living whilst employing innovative features like glass-panelled oven doors and a dual-damper system to allow a high degree of control for solid fuel appliances.
GHM offers reconditioned Stanley ranges in a wide selection of models & fuel types making them particularly adaptable and suited to all homes weather they are modest, spacious, traditional or modern.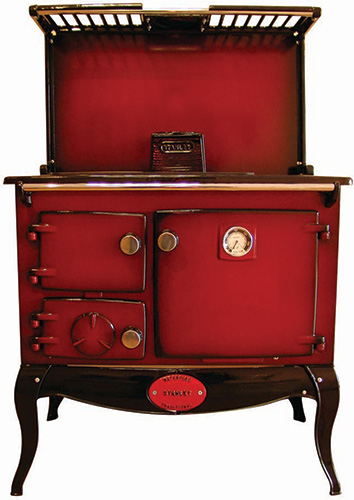 Pictured above is a Stanley Errigal with optional plate race and splash back.